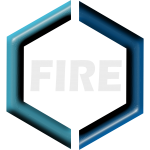 america's real estate contractor
Nationwide State and Federal Real Estate Contractor
1. GENERAL BUSINESS INFORMATION
DUNS Number: 117181106
Federal Tax ID Number: 84-2XXXXXX
Commercial & Government Entity (CAGE) Code: 8HHT6
Business Contact Information: Fourte International, LLC, 212 Pompton Ave, Verona, NJ 07044
2. SECURITY CLEARANCE. Fourte International, LLC has personnel with current TOP SECRET (TS/SCI) security clearances or has personnel with inactive clearances eligible for reinstatement.
3. ACCOUNTING SYSTEM. Fourte International, LLC utilizes an adequate and auditable labor hour recording and invoicing system for all awards which is reviewable by the Government as appropriate.
4. BUSINESS QUALIFICATIONS. Fourte International LLC is a Small Business, Veteran-Owned Small Business, and Service-Disabled Veteran-Owned Small Business5.
5. GOVERNMENT-WIDE COMMERCIAL PURCHASE CARD. Pursuant to clause 552.232-79, Fourte International, LLC accepts the Government-wide Commercial Purchase Card for purchases at or below the micro-purchase threshold ($2,500.00).
6. SCOPE OF CONTRACTS. Fourte International LLC provides domestic and overseas delivery.
7. INFORMATION REGARDING RESPONSIBILITY MATTERS. Fourte International LLC does not currently have active Federal contracts and grants with total value greater than $10,000,000.
8. DISASTER RECOVERY PURCHASING PROGRAM. Fourte International agrees to voluntarily participate in the Recovery Purchasing Program as described in GSAR 552.238-80, "Use of Federal Supply Contracts by Certain Entities-Recovery Purchasing"
9. AMERICAN RECOVERY AND REINVESTMENT ACT OF 2009 (ARRA). Fourte International LLC agrees to have clauses 52.203-15 and 52.204-11 in its contracts pursuant to ARRA.
10. ORDERING INFORMATION. Fourte International, LLC to receive orders placed by GSA's Federal Supply Service (FSS) by either facsimile transmission (+1-855-985-3836) or computer-to-computer Electronic Data Interchange (EDI) interface. For mailed orders, please utilize: 212 Pompton Ave, Verona, NJ 07044.
11. CONTRACTOR'S REMITTANCE (PAYMENT) ADDRESS. Payment by electronic funds transfer (ETF) is the preferred method of payment. However, under certain conditions, the ordering activity may elect to make payment by check. Please indicate below the payment address to which checks should be mailed for proper invoices submitted under a resultant contract: 212 Pompton Avenue, Verona, NJ 07044.
12. DELIVERY PRICES. Fourte International LLC is able to provide services worldwide.
13. FINANCIAL INFORMATION available upon request.
14. CURRENT COMMERCIAL PRICE LIST/RATE SHEET available upon request.
15. PAST PERFORMANCE EVALUATIONS available upon request.
16. LENGTH OF TIME IN BUSINESS. 18 years.
| NAIC | Description |
| --- | --- |
| 54110 | Law Office |
| 53190 | Asset Management |
| 921190 | Public Property Management |
| 531210 | Agencies: Real Estate |
| 531390 | Real Estate Asset Management Services |
| 531311 | Managers' Offices: Residential Real Estate |
| 531312 | Commercial Real Estate Property Managers |
| 531390 | Agencies: Real Estate Escrow |
| 541110 | Real Estate Law Offices |
| 541191 | Settlement Offices: Real Estate |
| 236118 | Alteration and Renovation Multifamily Building |
| 561730 | Landscape Contractors |